Happy February!
The Nashville market seems to be back in the swing of things already, as I have joked that January is the new March. The number of new listings each week has been climbing rapidly, with sellers hoping to beat out the glut of Spring activity and offer up their homes while there is less competition. Buyers are concerned about another rise in interest rates and want to lock in sooner rather than later. Davisdon County posted the best January on record, so it goes to show that here there isn't much of an off-season any more, as discussed here previously.
January 2017 Market Stats
Davidson County: The number of home sales increased 13% from January 2016 with 1,091 recorded for the month compared to 967 last year.
The average price of a home increased 11% to $294,616 from $264,829 last January.
Median home sale prices were up 14% from last year to $240,000 versus $210,000 in January 2016.  
Antioch (37013) had the most home sales for the month with 131 recorded averaging $191,510.    
Green Hills (37215) recorded the highest average sales price for the month of $707,474 across 34 sales.
Williamson County: Home sales were up 9% with 345 sales recorded for the year compared to 318 recorded in January 2016. 

 

The average home sales price was down 2% to $442,871.

The median sales price was $412,440, up 2% from last year.  

Franklin West (37064) had the most home sales for the month with 88 sales recorded averaging $437,416.  

Arrington (37014) had the highest average sales price for the month of $601,986 across 6 sales.
*   *   *
Thank you to those who left a testimonial/review before the January 31st deadline and were entered to win a $100 Visa gift card! If you missed the announcement on my business Facebook page, the winner is…..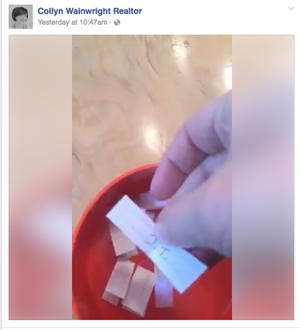 J. T. !!  You will receive your card by the end of the week!
*   *   *
It can be easy to lose inspiration to cook in the Winter months, as we long for the abundance of fresh produce the warmer seasons bring, (cabbage anyone?) but one of my favorite ingredients in the world has just arrived in stores – blood oranges!
Not only are they beautiful, but to my palate, so much more delicious than a navel orange. They complement any meal with a fresh brightness not found in most Winter fare. I just made Mario Batali's Fennel and Blood Orange Salad, and it's a keeper. He has a complete video demo on the recipe here.
For brunch lovers, there is nothing simpler, or prettier, than a blood orange mimosa. A little blood orange juice topped with prosecco is refreshing and light for any time.
Until next time,
Collyn