I'm hearing a lot of panic over the market correction where property values are concerned, and I'm here to share some data that might help.
There is a significant difference between depreciating values, and a decreased level of appreciation. We've had unhealthy levels of appreciation the past year or so, and this correction puts us back in line with where we should be. See below.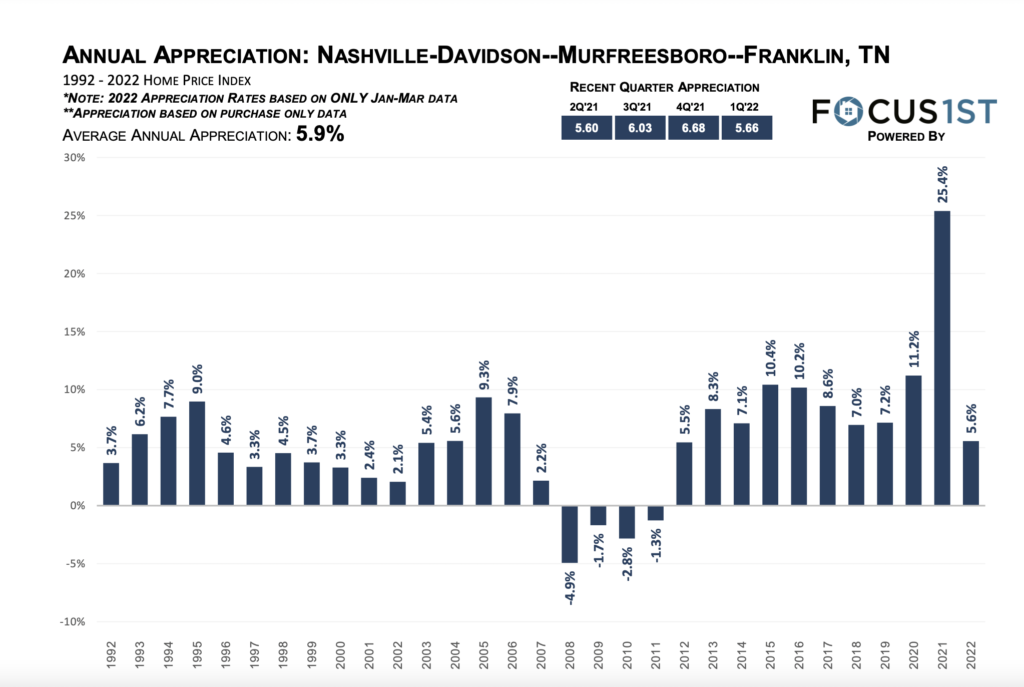 As you can see, we have not seen depreciation in home values since the 2008 subprime mortgage crisis. A 25% increase in a single year is not a good thing (unless you sold during this time and didn't have to buy in this market!) and getting back to an average annual appreciation of 5-7% is still gaining equity, just not at the overheated rate as before. Sellers will have to be more realistic on pricing in line with comparable properties again, and Buyers may now have a little more inventory to choose from despite higher interest rates. It's still tough for Buyers out there, but not impossible.
All this to say, your home value isn't going to plummet overnight, it's just not going to be worth 25% more next year without any improvements. If you have questions or concerns about your home, reach out and I'm happy to discuss your specific property in regards to the current conditions.
---
I hope Summer is going fairly well for you all despite the extended August-like heatwave June has become in Nashville. The tomatoes are coming in and it's getting to be tomato tart season, and I for one am ready! I still like Carolina Golds and Celebrity for my tarts when I can get them. I won't go as crazy as I did in 2020 this time…
---
An estimated 400k are coming to Nashville for the 4th of July – so plan accordingly! Traffic will be rough downtown with road closures etc.. so make sure and check ahead HERE before venturing over that way.
For those who subscribe to my Robert Anderson mailing list, keep your eyes peeled for a unique property I'll be emailing you about in the next week or so. It's an exciting opportunity for the modernist renovator.
Be safe and stay cool!
Until next time,