I did not manage to write a newsletter last month, as I have been working on a new website with better search capabilities, and re-branding with a new logo! I hope you like it. I'm still with Village, but purple was never my best color.
September Market Stats
Last month, Davidson County showed home sales were down 6% for the month with 1,528 sales recorded compared to 1,629 recorded in September of last year, but average sales prices were up 11% to $292,997 from $263,721 last September. Antioch recorded the highest volume of sales (188), and Oak Hill recorded the highest average sales price at $764,426.
Williamson County showed home sales were down 7% with 578 sales recorded for the month compared to 620 recorded last September, but the average sale price was up 10% to $466,547. The median sales price was $412,000. Franklin West had the highest volume (162), and Arrington had the highest average sales price at $736,533.
Development News
I talked a little about housing affordability concerns a few months back, and I'm happy to report that while there is still a lot of work to do in this area, we have a new project by Core Development and Village that will attempt to fill this vacuum.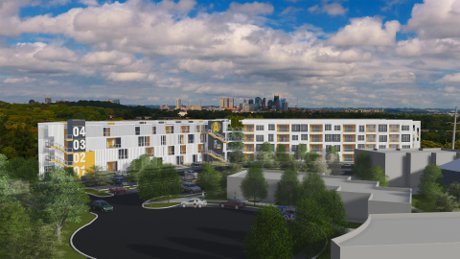 Alloy will be a multi-phase project that will eventually have both residential and live/work spaces available in the urban core. (Tech Hill is the new name for that area, Herron Drive off Nolensville Pike.) The first phase is 82 residential units, and prices will range from $185k-$325k in this pre-sale time period.
The Nolensville Road corridor aka NoRo will take Alloy residents into downtown in about 15 minutes, as it is just under 3 miles to Broadway. They are breaking ground and pre-sales have started this week. Completion of phase one is projected for September 2017.
Events, Misc.
Centennial Craft Fest is this weekend, as well as the Southern Festival of Books, and the final Grassy Knoll Movie Nights of the season, showing none other than the late Gene Wilder's Young Frankenstein/Fronkensteeen.
Halloween is just around the corner and I have a LOT of work to do. If I am to successfully pull off Barb from Stranger Things, I might need some help finding her outfit. Give me a shout if you happen across either of these tops!
Happy Autumn!