Lots of news to share this month!
The vote was delayed on STRPs until January, so many investors are sitting on the sidelines to see what this will mean for their plans to buy and run STRPs, and many neighbors hope the new compliance hotline will help in the meantime. For a recap on what STRPs are (short term rental properties like AirBnB) revisit my post here.
I'm making a change in how I present the monthly market stats. I am now linking to the GNR and WCAR infographics that illustrate the data a lot better than my droning text as to what's happening in the market. For Davidson County click here and Williamson County, click here.
* * * * * * * * * *
After much studying and nervousness, I passed my broker's exam, and got my license upgraded! This is not changing my business for now, (I am still with Village) but it gives me a sense of accomplishment that I am now held to a higher standard of education and professionalism that will help me grow my business.
 * * * * * * * * * *
I attended the all day conference for Greater Nashville Realtors last month, and there was one session on internet scams and hacking by an FBI cybercrime specialist that really scared me.
I am hearing more and more stories around the country of buyers who are about to close on their new home, and they get an email from a hacker posing as the lender, title company, or agent with instructions to wire the money for their new home. They later find out that money is gone, and 98% of the time untraceable, and will never be recovered.
While this has not happened to any of my clients, or any Village clients, I want to make sure it never does!
Here is a video by Cisco outlining a day in the life of a hacker.
12 tips to dial up your online security
Install updates immediately. They often patch the latest viruses.
Get anti-virus software for all devices.
Watch devices. Hackers install spyware in under 30 seconds.
Strengthen passwords. Use caps and lower case, numbers, punctuation marks. Write in an address book. If hacked, change passwords. Never re-use passwords.
Get two-factor authentication. It adds an extra step at log-in, usually sends a text with a code. You'll know if anyone tries to log in from another device.
Avoid free Wi-Fi. Public Wi-Fi draws hackers. Make your smartphone a password-protected mobile hotspot and connect.
Keep data to yourself. Don't store credit card info and passwords on sites or browsers. Enter it each time.
Don't click on a link in an email or text, even from someone you know (hackers hijack contacts). Hover your mouse over link, or copy and paste it into a search engine, to see where it goes.
Don't download unexpected attachments. Call sender first.
Back everything up. Use outboard hard drive, cloud service, or both. Then ransomware criminals can't hold your data for ransom because you always have an up-to-date copy.
Use a credit monitoring service, such as EZ Shield, Identity Guard or Lifeflock. If hacked, freeze accounts at all three credit bureaus.
Slow down! Hackers love people in a hurry. Carefully check details.
Learn more about real estate closing wire fraud through this video produced
by the American Land Title Association, and through this video produced by
the National Association of Realtors. 
* * * * * * * * * *
On a lighter note, it's Halloween season, so you know some spooky food is in the mix. I've showed you the cheese brain, and jelled heart from past years, and I've made these "glass" shard cupcakes for the past few years. (photos of mine below)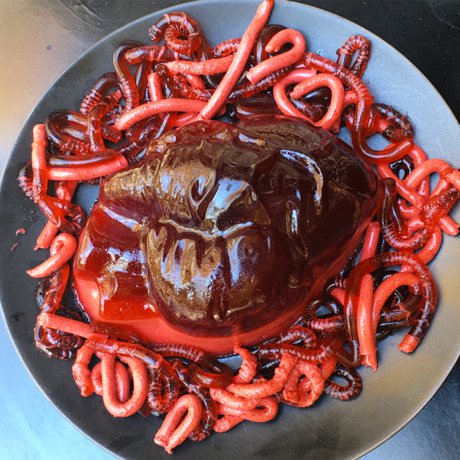 Last year I made the heart and worms with raspberry cream jello.
Hard to tell, but I always make the cupcakes with red velvet cake rather than regular for extra red goriness.
This year, I want to make these…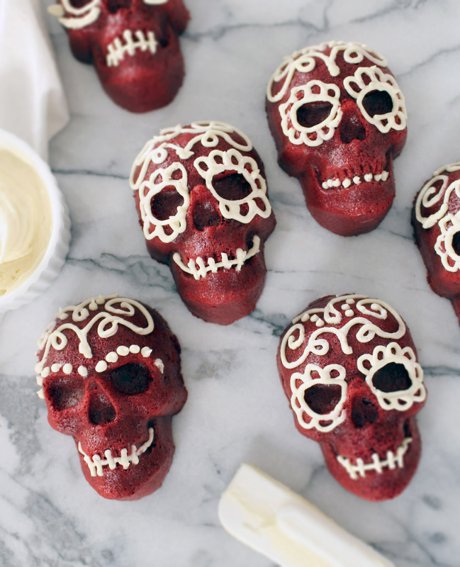 Image by Shore Society 
How cool are those?! Might be a bit labor intensive, but the shard cupcakes took awhile too, so it might be a wash on time? We'll see. Happy Halloween!
Until next time!
Collyn